Ashby aphorism cards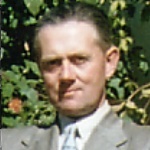 Ross Ashby left a collection of cards with short pithy and often entertaining aphorisms or truth snippets. Fascinating and useful they give insight into Ross' thinking. The members of the Ashby Estate have collected them together into groups and transcribed them at:
DISCOUNT! Systems Thinking by Bill Hutchinson
Details

Parent Category: News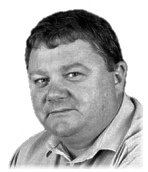 Book Discount! Praxis Education is offering ANZSYS members and friends a 50% discount ($4.99) on the last of the original first edition copies of Systems Thinking and Associated Methodologies by Bill Hutchinson, one of the founders of ANZSYS. To buy use the coupon ANZSYS in the online bookshop at https://www.praxiseducation.com/index.php/product/10-systems-thinking-and-associated-methodologies-book
Next ANZSYS conference
There have been recent discussions and speculations about possibilities for the next ANZSYS conference. These include an ANZSYS conference at Fremantle; a special meeting of ANZSYS around health prevention issues at the Sax Institute in NSW, or some other combined meeting with another organisation.
If people want to email their thoughts to me (This email address is being protected from spambots. You need JavaScript enabled to view it.) I'll collate them anonymously and post them here.
Systems Map of Obesity Factors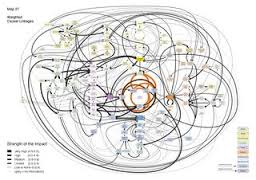 The UK Government Foresight Group at the Office for Science has published Tackling Obesities: Future Choices  - Building the Obesity Systems Map This describes the building of a systems map  of factors affecting obesity to help guide choices for future state level and local interventions to reduce levels of obesity in UK populations.
Conference Proceedings ISSS 2013
Conference proceedings of ISSS 2013  the 57th Annual Meeting of the International Society for Systems Sciences (ISSS) held in Hai Phong City, Vietnam are now available.
Systems and Organisation Management (lectures)
A series of 40 lectures in 3 modules about the use of Systems  in Organization Management by Prof. Vinayshil Gautam, Department of Management Studies, IIT Delhi. Here is the first lecture:

For access to all the lectures go to:

http://www.youtube.com/playlist?list=PLCD408E74E6E853F3
Made available by the by the National Programme of Technology Enhanced Learning (NPTEL) of the Ministry of HRD, Government of India.  See http://nptel.iitm.ac.in
Soft Systems - Dr John Mackness
Video of Dr John Mackness discussing Soft Systems Methodology. John is a colleague of Peter Checkland
Complex Systems Society

The Complex Systems Society promotes complex systems research, advises on  complex systems education, and the relationships between complex systems and society by linking complex systems scientists of different countries. CSS also contains the Complex Systems Registry.
Insight Maker Free Online Software

Insight Maker is a free online systems modelling software.  The online software provides a variety of systems modelling tools and is particularly strong in Systems Dynamics and Agent-based modelling. The website also contains many useful sample models and simulations. The cost is your model/simulation is available to Insight Maker.
System Dynamics and Strategy
Lecture - Reflections on System Dynamics and Strategy by John Morecroft, London Business School

Book - complex systems & human evolution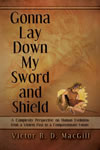 New systems book 'Gonna Lay Down My Sword and Shield: A Complexity Perspective on Human Evolution from a Violent Past to a Compassionate Future' by Victor R. D. MacGill.  Comment by Alexander Lazlo, President ISSS 'MacGill provides an accessible entrée for the thinking and caring person wishing to make sense of an increasingly complex and apparently chaotic world.'