Other Systems conferences
Conferences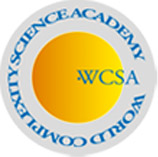 For more details on the WCSA 7th World Conference on Governing Turbulence - Risk and Opportunities in the Complexity Age that will be held in Brazil in 2017 download the flyer here.

CALL FOR EVENTS -  Federated Conference on Computer Science and Information Systems Gdansk, Poland, 11-14 September, 201.The FedCSIS multi-conference consists of a significant number of recurring Events and it welcomes proposals for new Events until October 30, 2015. The Events can run over any span of time within the conference dates; from half-day to three days.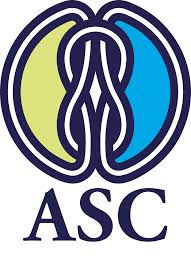 ISCE has created a survey for the Second Order Science event in Berlin (see http://secondorderscience.org) to help put the concepts into perspective. ISCE and ASC and IFSR encourage you to complete the survey  and circulate the weblink
http://www.surveygizmo.com/s3/1911906/Defining-Context-Dependence
Conference proceedings of ISSS 2013  the 57th Annual Meeting of the International Society for Systems Sciences (ISSS) held in Hai Phong City, Vietnam are now available.
Been to a great systems conference? Write a review! Send photos!  Reviews and photos of systems events will be published on the ANZSYS website.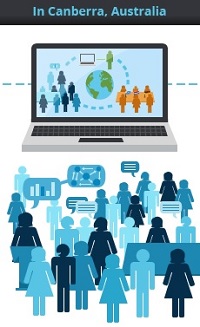 The First Global Conference on Research Integration and Implementation will be held online from Canberra September 8-11, 2013. The conference is for researchers, educators and practitioners who use systems-based, action-oriented, multidisciplinary, interdisciplinary, and trans-disciplinary approaches.
Keynote speakers and great international systems scholars who will also be at the conference include:
Prof George Richardson,  the O'Leary Professor of Public Administration and Policy in the Rockefeller College of Public Affairs and Policy at the University at Albany, and, Prof Gerald Midgley, Professor of Systems Thinking at the University of Hull, UK.
Read more: CFP: Online system conference 'Research Integration and Implementation'

The 57th World Conference of the International Society for the Systems Sciences
Curating the Conditions for a Thrivable Planet: Systemic Leverage Points for Emerging a Global Eco-Civilization
will be held in Hai Phong City, Viet Nam, July 14-19, 2013
The organisers warmly invite you to join themin a unique experience that will contribute significantly to making systems thinking more mainstream around the world.The 57th Annual ISSS World Conference will provide you with an opportunity to showcase advances in systemic sustainability initiatives from around the world with hands-on experience in the UNESCO Cat Ba Biosphere Reserve and at Hai Phong City, the first city in the world to be managed using an integral systems approach. Sponsored by:




Call for Papers:  For Human Systems Inquiry (HSI) Special Integration Group (SIG) at ISSS 2012 conference 'Service Systems/Natural Systems in San Jose. Deadline March 1 2012.